Vista Farmers Market News
The market has NEW HOURS starting in 2019.  We are shifting back to 8:00 am to 12:00 noon due to a requirement of the County Health Department.
Gotten a little lost in the Parking Lot?
The parking lot now has marked rows — each row has a color-box with a letter inside. From A on up. Check the row you parked in as you walk into the market, and at least remember the color of the box . . . it will get you to the right row.
You are Deputized for Pets
Pets are not allowed in the market. Signs are posted. The County regulates pets at any event that offers food. It is against the law to have a pet in the market, only service animals are allowed. Signs are posted at each entrance. Market staff stays busy enough that we cannot catch each pet. You can be a pet deputy and remind people that pets are not allowed in the market. Be polite and let them know.
Bag Exchange
If you have a bin or box of reusable cloth bags that you don't want (or just one!) or that have your business promoted on them — the Vista Market's Bag Exchange could use them.
People can leave or take reusable cloth bags in the cart at the market. Share today!
Cooking Demonstration
Each month at the Wellness Event, our market chef cooks and samples items from the market to potential customers. Keep an eye out for Mary 'Klibs' Dralle.
Events coming up
Jewelry Jamboree –
the Vista market's annual event for jewelry makers, space still available.
Kids, Teens, and Tweens Market –
Returns to the Vista market for the fourth year.
Wellness Event – every month
monthly event for services or products that add to people's health and happiness.
Minimum Fee for Farmers has been lowered 75% – –
the minimum farmer fee is now $2 (down from $8)
Predicted Rain and the Vista Farmers Market
The Vista market is open in all weather. Truly.
We've been flooded by a broken pipe, we were still open.
We've gone through heavy rain, and big wind, still open.
We will be there, ready for you.
One smart way to check the rain is to check TWO things . . .
check the amount of rain predicted for the day (or the hour) and
check the likelihood of rain, the percentage.
Often it is something like . . . 25% chance of 4/100s of an inch of rain for the whole day.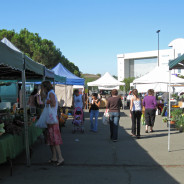 There are over 100 canopies currently in use at the Vista Farmers Market and over 1,000 canopies in markets and events in San Diego county. Some need replacing and some need repairing. It is likely that someone could make a business of repairing and replacing canopies at the four dozen farmers markets and at other events in this county alone. If you're interested, please contact mark@vistafarmersmarket.com
read more
Entrepreneurs use the market to learn, listen and test. Sometimes they decide to change businesses or markets, but more often it means an occasional absence so that they can test an annual event or remake their display or rethink their business. The market provides a wonderful place for them to test and listen, and a wonderful place for you to test and comment.  Most vendors that leave, do so for business reasons. If you like a product or vendor, support them and tell your friends to buy from them too.
read more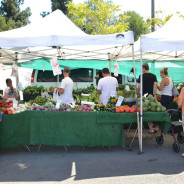 There are a variety of local and state regulations that overlap and push against one another in a farmers market. This occasionally requires that, for instance, eggs not be placed in direct sun or farmers not be placed next to non-farmers. We know that making any change can make you work a little harder to find your favorite booth and we appreciate your understanding as we try to balance all the requirements and needs of more than 100 farmers and makers at the market. More changes are coming due to a new state law that takes effect in...
read more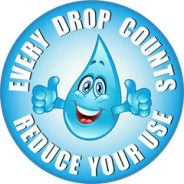 The state of California and San Diego County have a variety of water conservation programs and everyone is encouraged to take advantage of them. Through the state, business and homeowners can receive $2 per square foot for taking out grass and putting in other plants or landscaping. This covers plants and other landscaping features. Visit their website at socalwatersmart.com for more information about all of their programs. In addition, San Diego County is offering $1.50 per square foot for turf (lawn) replacement for homes and businesses but with a few more requirements. The area must be 400 square feet or more, yard must be visible from street, and does not include vegetables (but does include herbs, trees, and soil amendments). Visit their site at sdcwa.org for more...
read more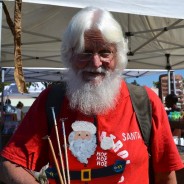 Sustainable Santa brings the "Santa's United" campaign to the Vista Farmers Market in an effort to curb childhood obesity. Santa's Three Food Rules are aimed at curbing the consumption of the unhealthy sweets and snacks children eat. This is a new movement where "healthy happy Santas" appear at Farmers Markets and children can have their picture taken with Santa for free while being introduced to the joy of sampling fresh whole foods. Sustainable Santa will be sampling "garden bites" at the Vista Farmers Market this holiday season. Santa also has some inexpensive guides that you will find useful this holiday season. If this year's efforts prove successful, we will attempt to expand the "Santa promotes healthy eating" effort to a significantly larger audience next year. You can reach Santa at...
read more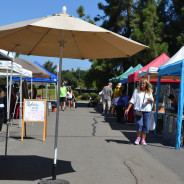 There are over 50 farmers markets in San Diego county and each week we hear from people who are interested in selling at various markets. The Vista Farmers Market would like to create a single list of information and fees about each market in the county. Once prepared, it would then be available to anyone who requested it. In addition, it would also help guide the Vista Farmers Market's fee policies. We need someone to gather information about each market's fees and related policies from websites, visits to the markets, conversations, and phone calls. Please contact Mark at mark@vistafarmersmarket.com if you would like to perform this useful...
read more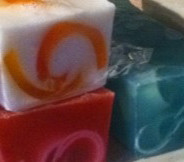 The Vista Farmers Market is looking for an Assistant Sales Manger to run the Box and Basket Program. The program, now in its second year, is a wonderful way for customers to surprise and delight their family and friends all over the US with  gifts from their local farmers market. This unique program benefits local farmers, artisans, and craft-people since it is their products that are exclusively featured in the packages. The Assistant Sales Manager position is ideal for a creative individual who is self motivated an interested in assisting with orders, collecting money, gathering crops, gift packaging boxes and shipping the same day for a speedy delivery. Currently, this is a paid seasonal position available October through December, however we will be happy to consider extending the program based on the success of the second year. Please contact Mark at mark@vistafarmersmarket.com if you are interested in this seasonal position. Check out more information about the Box and Basket...
read more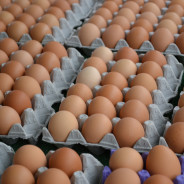 We like to experiment at the Vista Farmers Market! To date we have: held a contest to create a customer designed Farmers Market Soap made by our resident market soapmaker, suggested and voted on by customers; sponsored the Farmers Market Cafe, an endeavor begun by farmers to provide hot food from their own product and other produce sourced from the farmers at the Vista Farmers Market. They create one or two dishes each week and shopper can name their price; recycled bags, pots, containers, egg cartons, green waste, coffee grounds, and corks; eliminated the use of vinyl banners and paper towels and we try to avoid plastic; accepted EBT (food stamps) and WIC, the largest market in the county to do so. We have taught gardening classes, launched wheresgeorge bills, tested numerous annual events, helped local nonprofits, held a farmer/vendor garage sale, given away hundreds of pieces of birthday cake on the market's birthday,  bulk-bought farmer/vendor necessities, host a book exchange, trained potential farmers and vendors, created a farmers market handbook, created icebreakers for customers and farmers, designed an innovative hand-wash station, rolling table/carts, unique and flexible market signage, the vendor's guide to Ultimate Happiness, and we keep trying new things like last year's holiday season Gift Box Service, Box +...
read more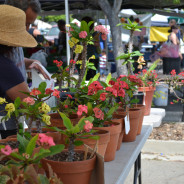 Think about the Vista Farmers Market When You Want to Give Gifts. It will help the farmers, surprise your friends, and be VERY fresh! Some farmers, makers, and marketers already have gift packs, gift cards, and gift packaging, but each Saturday, you can gather fresh ingredients from the farmers and foodmakers to create locally-grown, sustainable gift boxes. Here are some ideas for gifts you might want to put together: The Spicy Farmer Garlic Garlic Keeper Herbs (plants) Peppers Gourmet Salt Onions Herbs (cut) Kimchi (pickled cabbage) Sauces and Oils Sausage The Gardener Fruit Tree Vegetable Starter Plants Herb Plants Earthworm Castings Hand Lotion Vegetable Seeds The Farmer from Italy Pesto Tomatoes Pizza Dough Cheese Olive Oil Fresh Bread Pickled Vegetables Zucchini Picnic Roasted chicken Salad Dressing Bread and Dips Pickles Dessert Cutting Board The Grilling Farmer Fresh Fish Fresh Steak Woodchips for flavor Rubs and sauces Oils Cedar Plank The Farmer in the Kitchen Ceramic Bowl Knife Sharpening Cutting Board Customized Towels Spices and Salts Herb Plants Farmers Market Dollars Olive or Avocado Oil Coffee The Spoiled Farmer Bathrobe Desserts Fresh Fruit Massage Natural Soaps Bath Salts Customized towels Chocolate Ploughman's Lunch Bread & Jam Pickles Cheese Juice Fresh Fruit...
read more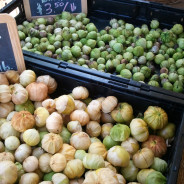 Farmers Markets were created to help keep farmers on the land, to allow farms to make enough money to pay their bills, keep their families fed, and provide a way to let farmers determine, (rather than simply be told by a wholesale buyer) their crop's price. Many markets have forgotten this. We have not. There are over 80,000 farms and ranches in California which sounds like a lot, but half the farms in California bring in less than $10,000 per year. And the average farm is shrinking in California, some statistics say we are losing more than 100 acres of farmland per day in the state. That's why we are here, to keep farmers farming, and to make it worth their while to grow our food. We cannot provide for them all, but we can do our part. Want to know where your food comes from?  Buy from the farmer Want homeland security?  Support local food producers Concerned about the quality of the food you eat? Eat locally-grown items, crops sold by those that also eat them. We are not here to sell food – there are lots of places you can find that – but we are here so that you can buy directly from the producer.  We are here to give farmers and small food-makers a place to make money by selling you better quality food, direct from the producer. Farmers and foodmakers have to struggle to get acceptance at other marketing outlets, and then they have to give up much of the income from their hard work. That is why we are here, and hope you will join...
read more